We were all shocked by the news of the death of driver Fernando del Solar and even with the nostalgia that we grew up seeing him on the screen, many of the social network users reacted with attacks on his ex-wife and mother of his two children, Ingrid Coronado.
However, there are people who defend the driver of these attacks, for whom no coherent basis can be found. It is true that the relationship between Fernando and Ingrid caused controversy since it began, since it was speculated that the driver had been unfaithful to his ex-girlfriend Ivett Hernández with the driver.
Ivett and Fernando had wedding plans. However, the couple ended their relationship and a short time later, he and Ingrid announced that they were together and that they were expecting their first child. Years later, the driver was diagnosed with Hodgkin's lymphoma and the driver was always by his side. But in 2015 a separation began to be rumored that was finally true.
A lots of fans of the couple branded Ingrid as a "bad woman" for "having abandoned" Fernando in the most difficult moments, but he assured that he decided to divorce who was his best friend because he realized that it was not there.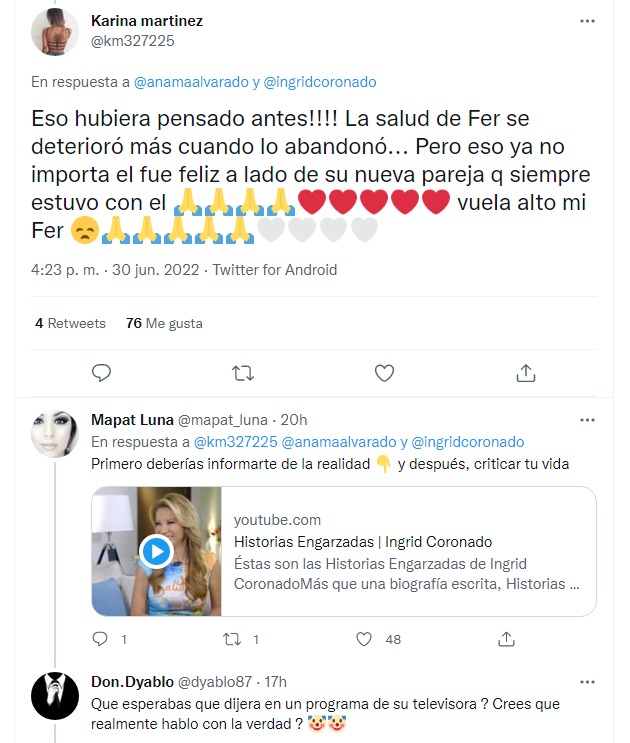 After the news of the driver's death, the viewers' eyes were on Ingrid, who until now only asked for respect on her Instagram account, which can be very logical, because at the moment, she is the greatest support of their children.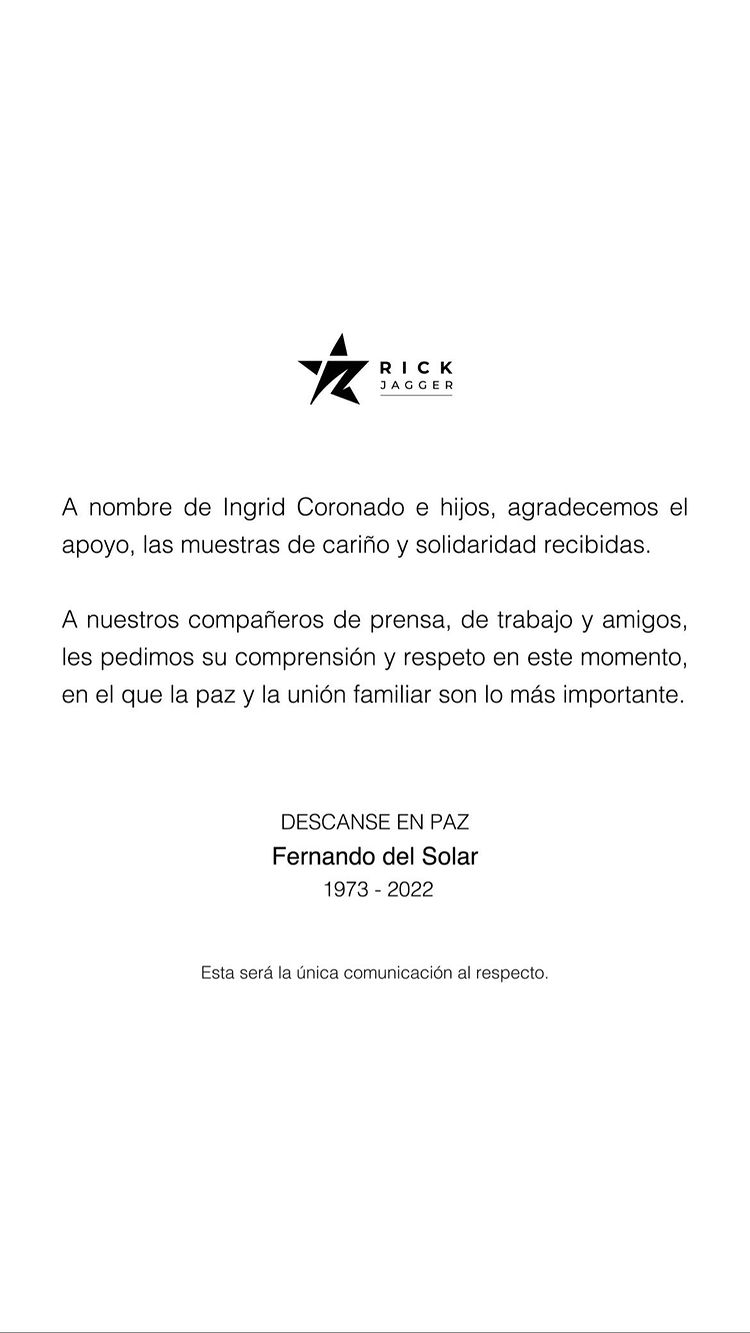 Due to her silence, some netizens have once again labeled her a "bad woman." However, the journalist Ana María Alvarado asked on her Twitter account that they stop pointing fingers at her and making cruel comments.
Don't be cruel to @ingridcoronado Today we are talking about the sad departure of Fernando Del Solar. I read mean comments.

– Ana María Alvarado (@anamaalvarado) June 30, 2022