With the arrival of autumn it is time to adapt our outfits for special occasions to the new era. Many are a fan of opting for surefire staples like little black dresses (which can also be worn for daytime events), while others have just one goal: to be on trend at all times.
Just a few hours ago we discovered the trends in wedding guest dresses for fall-winter 2022/2023 and it's time to do a review. In relation to colors, fuchsia and orange point to being the most cool. Regarding the neckline, the asymmetrical one wins the battle, while the satin fabrics or brilli-brilli reign in Instagram. And finally, if you want to add points to styling, feathers can be our best friends.
As an extra note, if fuchsia and orange do not fit your style and you are looking for other color alternatives, last week we carried out a shopping with wedding guest dresses by colors that might interest you.
After knowing the trends that will ensure our success, we get down to work to find dresses that follow these guidelines within the Matilde Cano catalogue, one of our reference firms when we think of party dresses for a wedding, communion or baptism. .
Purple navy dress. 389 euros.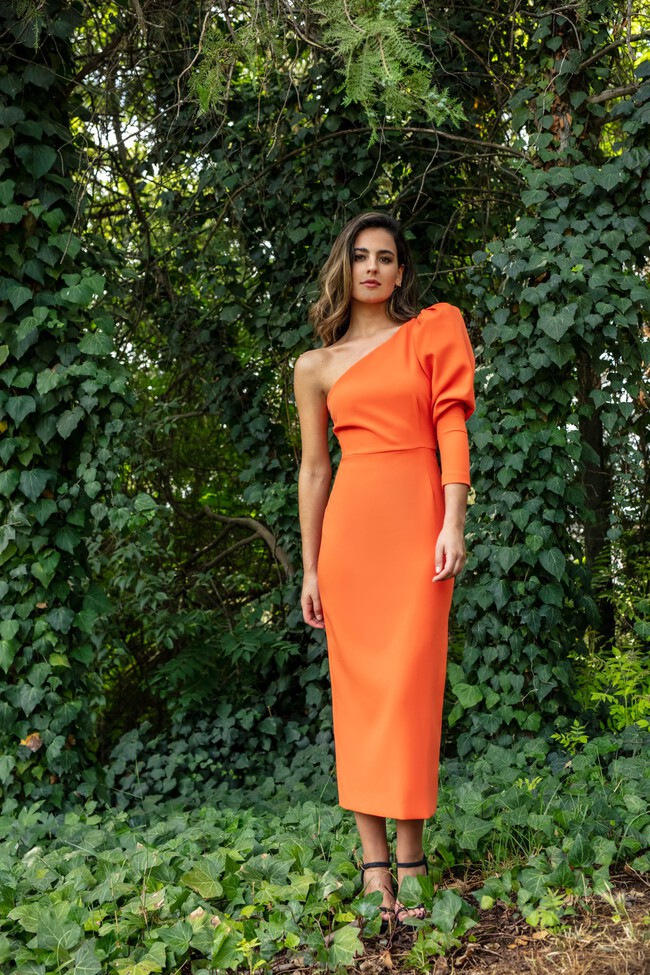 Orange navy dress. 389 euros.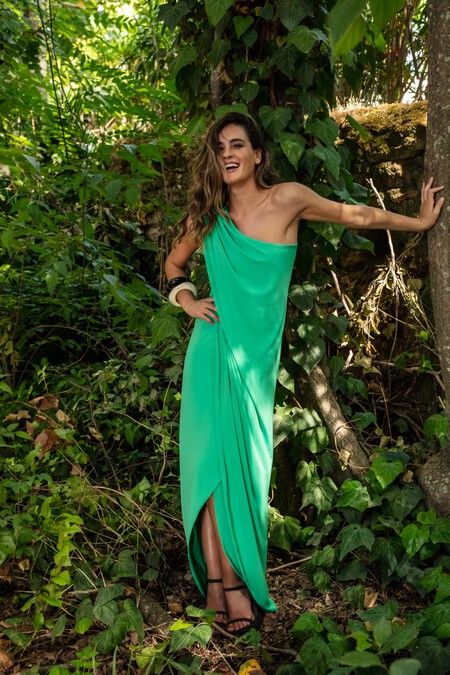 Madison green dress. 249 euros.
Bow dress. 473 euros.
Coconut dress. 298 euros.
Photos | Matilda Cano