It is no secret to anyone that the relationship between comedian Eugenio Derbez and actress Victoria Ruffo did not end in the best way, since, despite the fact that they had their son José Eduardo, at the end of their romance, all contact between them ended. both, which is why the actor also stopped seeing his son for years.
Faced with the scandals and the prohibitions of the famous actress towards Eugenio to see José Eduardo, during an interview for a television program, when they questioned him about it, the comedian assured that he still does not forgive the mother of his son and that he holds a lot of grudge.
In an interview for the show the hot tablebroadcast on Telemundo, the host Verónica Bastos questioned Eugenio Derbez about whether there was a possibility of a reconciliation between him and Victoria Ruffo, to which he replied that it was a complicated question and that there is still a pain that does not exist. has overcome, suffering that caused him not to be present in his son's life for many years.
One of the reasons why I have fought so much and have suffered a lot on the subject is because of all the years that I stopped seeing my son. There is a pain inside that is not easy to forget. I did not see my son's childhood.
During the interview, Eugenio said that he found out about his son's activities through entertainment magazines, since they were the places where he saw that the boy had studied piano and would give a concert or that he would take karate classes, etc.
In addition, he acknowledged that he still holds a grudge against Victoria, since after forbidding him to see José Eduardo, he missed a large part of the child's childhood. Although he also asserted that little by little he has been letting go of that painful part of his past.
He also said that the series On a trip with the Derbez It served as therapy for him to be able to talk about the subject, since he not only did it in front of his children, but also had to do it in front of cameras, something that was undoubtedly somewhat difficult for him.
Before finishing the topic about the actress, the actor did not deny the idea that in the future the relationship with Victoria would improve, he even said that the arrival of a grandson could make the wound heal and that they can smooth out rough edges.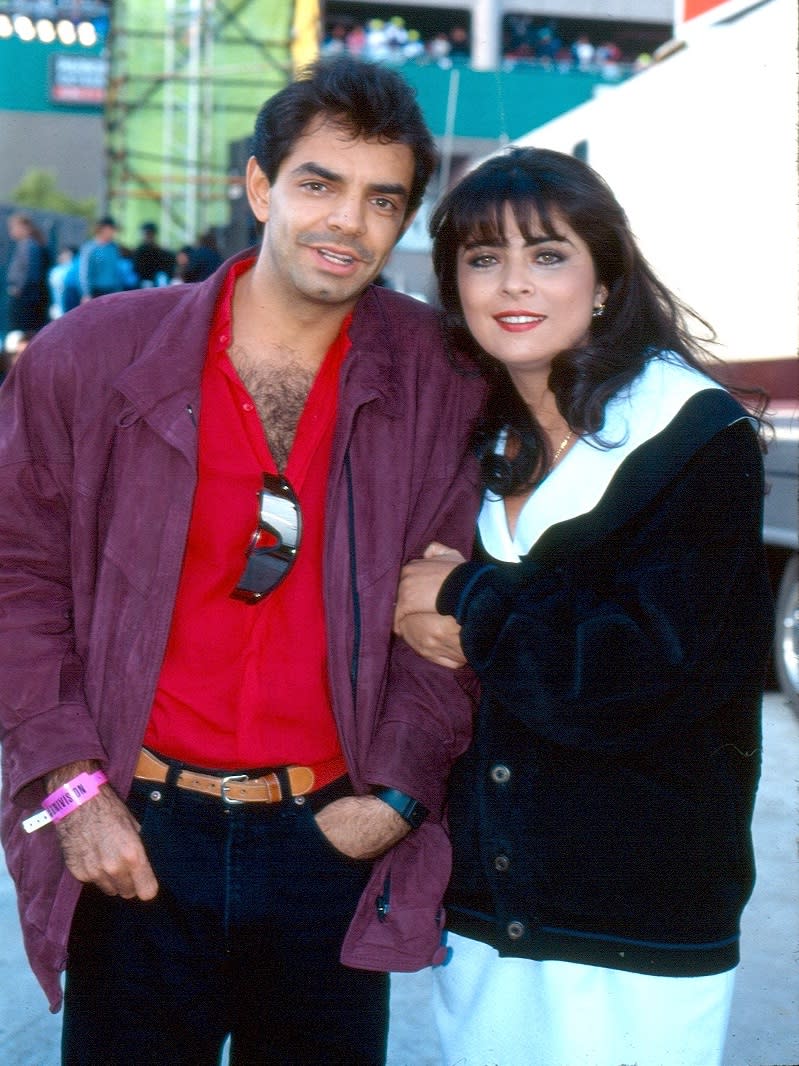 The same and by then things are more forgotten, as long as he doesn't dance, because if not, he'll catch a grudge again.
The actor ended up making a joke regarding the dance Tiktok videos in which Victoria appears with José Eduardo, assuring that when he saw her dance, he could not continue like this and preferred to separate.