Summer is about to start and we are looking at which pool we sign up for or which beach we will end up on. While we continue with doubts, Lidl has put us to the test with the new inflatable mats with which she will be the queen of the water and all will be looked at your umbrella. These are in the form of foods such as avocado, so fresh and always in fashion, strawberry, potato, pineapple, ice cream and leaf. Take the opportunity to release them in the next getaways as a couple and spend a dream summer.
The mats are Very summery with very happy colors and, above all, striking. They are fantastic for both the pool and the beach and an essential that we will always carry with us along with self-tanners.
This avocado looks very good and makes us want to eat it, just like our Italian pasta recipes that we prepare so much in summer. This inflatable weighs very little and has a removable ball. In addition, it includes two repair patches and its measurements are: 160 x 123 x 39cm. A good mat ideal for when we go to the beach or the pool with our friends or family. Its price in Lidl is 9.99 euros (before 11.99 euros)
This is, without a doubt, the cutest strawberry we've ever seen. Our Perfect complement so as not to go unnoticed. It is ideal for relaxing and sunbathing, but always with caution. It includes two repair patches and its measurements are 151 x 120 x 31.5cm. It is made of PVC and its price at Lidl is 9.99 euros (before 11.99 euros)
Strawberry inflatable mattress
Ice creams are the irresistible product of summer in general. Also, if it's strawberry, you can't ask for more. At Lidl we have found a mat that is ideal to enjoy this summer season and that is the great claim of all bathers. Its measures are 188 x 107 x 25cm and in it you can enjoy your best books of 2023 when you are not in the water. Its price is 9.99 euros (before 11.99 euros)
Ice cream inflatable mattress
The blade has a very funny design and through its different openings the water will enter. It has two air chambers and we can use it with the smallest due to its shape. The mat weighs approximately 1kg so we can easily carry it. It is made of PVC and will be the queen of our holidays. Its measurements are 135 x 133 x 35 cm and its price at Lidl is 9.99 euros (before 11.99 euros)
The potatoes do the perfect combo if they are accompanied by a hamburger or, if we are in the process of a good eating routine, with cauliflower recipes. They are among the foods preferred by Americans. This summer we will also enjoy them on the beach with this colorful and real look. It has two air chambers and due to its size, they will see us from the umbrella. Its measures 147 x 126 x 29cm and its price is 9.99 euros (11.99 euros)
Inflatable mattress Potatoes
The inflatable mattress that will give us a lot of joy this summer is the pineapple. A pineapple can represent many things, and one of them is the union between friends and family. in summer it is time of meetings and reunion. So this food has hit the spot. Its measurements are 187 x 94 x 19 cm and its price at Lidl is 9.99 euros (before 11.99 euros)
Pineapple inflatable mattress
The editors of Trendencias recommend
Intex 58890EU, Assorted Air Mattress – Random Colors, 188 X 71 cm
Arbolisse Adult Pool Mat, 2 Pieces Floating Water Hammock Inflatable Pool Mat, 4 in 1 Inflatable Pool Floats, Pool Floats for Adults, Inflatable Pool Mat
Bestway 36118 – Inflatable Donut 107 cm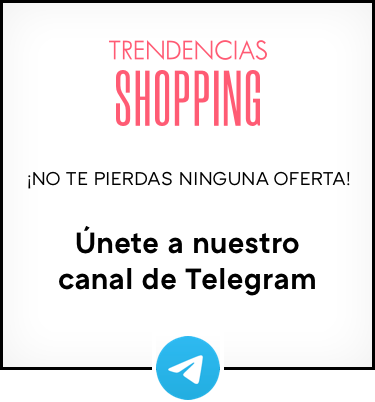 You can be up to date and at all times informed of the main offers and news of Trendencias Shopping in our channel Telegram or in our profiles instagram, Facebook and the magazine flip board. Remember that you can subscribe to Amazon Prime with a 30-day free trial.
Note: some of the links in this article are affiliated and may bring benefit to Trendencias.
In Jared | These are the trending dresses for this spring-summer 2023 season: let's go with everything
In Jared | These are the gifts of the magazines for the month of July 2023: you will want them all
In Jared | Sunglasses that will be a trend in 2023
Photos | @dulceida, Lidl