When we put on our shoes, it is common for us to immediately notice when something is wrong, whether the insoles have been bent, the laces are not in place or there is a pebble inside that bothers us when walking.
That's why some people thoroughly check the shoes before putting them on, but apparently not everyone takes that precaution or at least not this boy, since a few days ago he went viral on TikTok for sharing the anecdote of the time he found a dead mouse in one of his sneakers.
Through his TikTok account, Fernando Vargas Santiago talked about the time he checked his shoes after wearing them for several days at the gym because something got to him, only to find the corpse of a mouse inside.
The young man began by explaining the context of his story and said that during the pandemic he went to stay at his father's house for a few days, so he took some of the clothes he used the most, clothes among which the famous pair of tennis shoes.
Check your shoes before putting them on. It is not going to be that they are with unpleasant visitors. Poor Mickey was all crushed. pic.twitter.com/N2ncI2naAZ

— tacodealacran (@tacodealacran) August 2, 2022
During the talk of the experience that he himself cataloged as the most rugged thing that has happened to him, Fernando said that he stopped staying at his father's house for some time and just 15 days ago he went to pick up his things. Furthermore, he said that after signing up for the gym, he decided to wear his sneakers.
For this reason, he began to wear tennis shoes and confessed that from the first moment he wore them, he felt something strange, but even so, he continued to use them to train. The boy assured that he does not use them daily and said that just before recording the video he put them back on and, again, he felt that something was not right. However, this time he did take a look to see what was happening.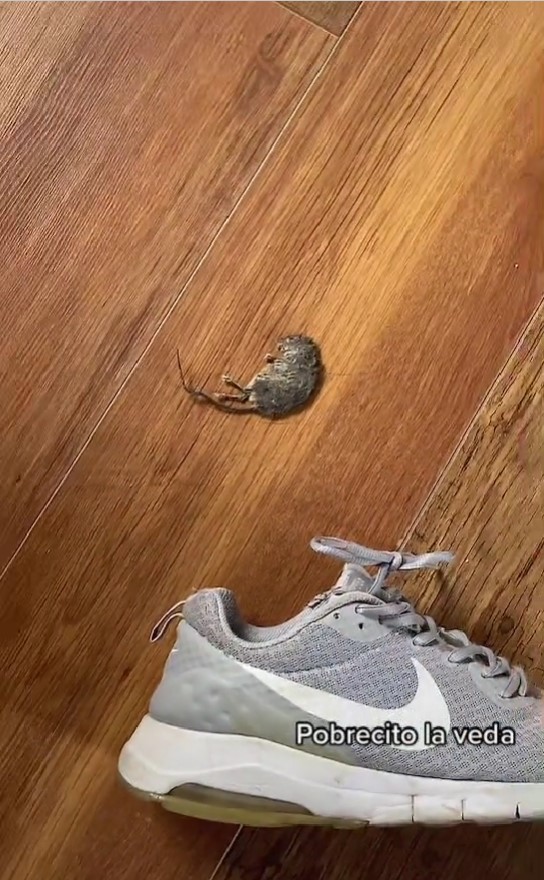 That was how, when lifting the tennis insole, he found the corpse of a mouse, the reason why he felt that his foot did not fit with the shoe.
The incredible anecdote of the young man soon gained popularity on the short video platform, where, in addition to having more than a thousand reproductions, it was filled with comments from people who recounted their own experiences in similar cases.