Imagine that you had a very heavy day, with a lot of work, so you are very tired and, in addition, you feel very stressed; the only thing you want is to get home and thinking about the route you are taking overwhelms you more, so you ask for an Uber, to get there faster and thus be able to rest. The service arrives for you and when you get into the car, you realize that the driver is very friendly. What a relief!
Then the friendly driver sees that you need a distraction, turns on karaoke, and hands you the microphone to sing a little. What? Surely you don't even think it's possible, but let us tell you that somewhere in the world, the driver who makes a party his journey does exist.
While some drivers are helpful and offer water or ask if we are comfortable, this man from Miami, Florida, in the United States, added a karaoke to his car and invites his passengers to take the microphone and choose the song they want to sing. We knew his story because Valentinea Twitter user, shared her experience with this driver.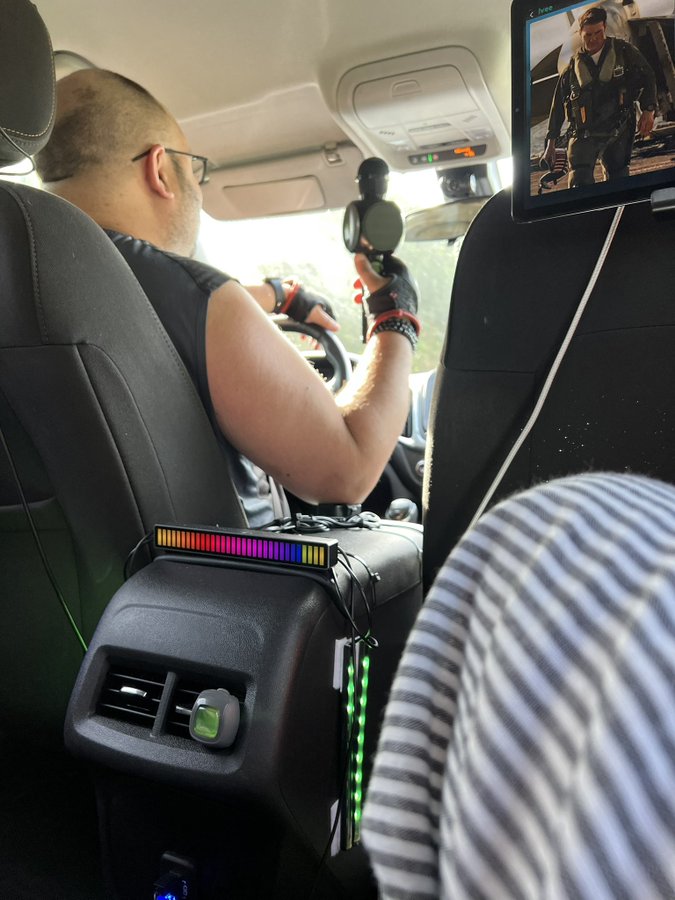 My Uber today (right now), at 6:05 pm on a Monday. He just told me if I want to do karaoke.
In addition to her, other users joined in sharing their experience on social networks and it can be seen that they had a great time, even the driver himself joined the party. Sure, as a designated driver!
Due to this initiative, the service has an excellent rating, as well as good popularity. Surely, whoever knows about him must expect to run into him at some point.
However, he is not the only driver who pampers his passengers in a creative way, because when learning about the history of Uber with karaoke, we also learned that another driver put a console in his car and invites passengers to play video games. Now yes, what an excellent service! Five stars!