A month after his dream wedding in Italy to Kourtney Kardashian, Travis Barker was rushed to the hospital. According to TMZ reports, on the morning of June 28, the Blink-182 drummer, accompanied by his wife, went to West Hills Hospital and Medical Center near Calabasas, California.
Barker, 46, was later transported by ambulance to Cedars-Sinai Medical Center for further treatment. At the moment, his health status and the reasons that led him to be hospitalized are unknown.
According to US media, Kourtney, 43, was by his side all the time. However, she was wearing a black hoodie and tried to hide her face as much as possible when Travis was taken to the ambulance.
Moments later, a tweet appeared on the official Twitter account of the drummer that caused the concern of the fans:
Save me God.
In the afternoon, after the news of Travis Barker's hospitalization came to light, through her Instagram stories, Alabama Luella Barker, the musician's youngest daughter, asked her followers for prayers for her father, for which it is speculated that his state of health could be delicate: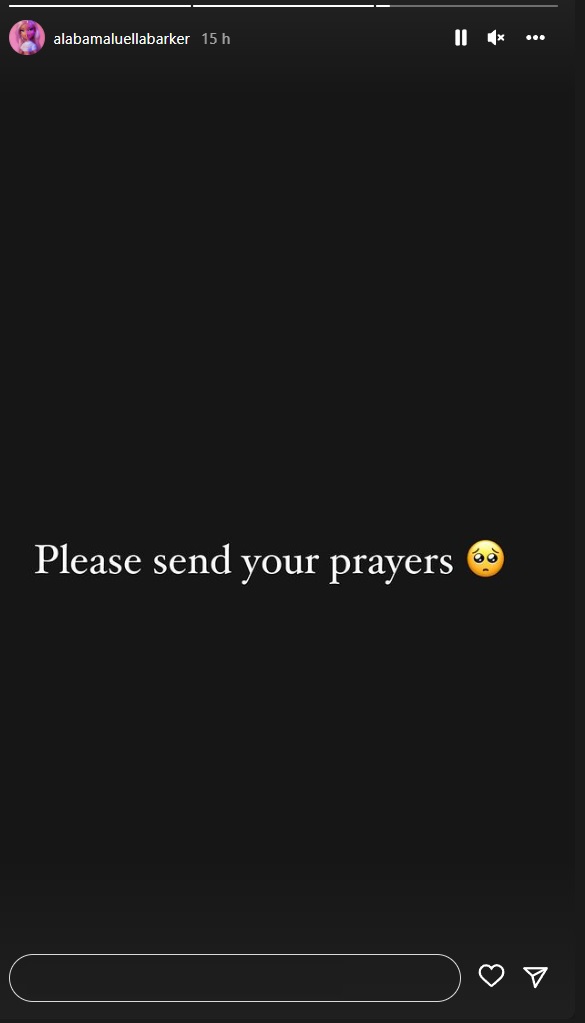 Please send your prayers.
US media have tried to obtain statements from the representatives of Travis Barker and Kourtney Kardashian, but, so far, none have succeeded.
It is worth mentioning that it is not the first time that Travis Barker has been struggling with health problems. In June 2018, he was hospitalized for a short time after suffering from blood clots in his arms and contracting a staph infection.
Previously, in 2008, Barker was hospitalized for three months after surviving a plane crash that killed four people. The musician suffered third and fourth degree burns on more than half of his body surface, for which he had to undergo 26 surgeries and several skin grafts.