Everything seems to indicate that Shakira has overcome the separation from soccer player Gerard Piqué after 11 years of relationship, as she was caught fully enjoying her status as a single woman.
According to exclusive images of the Daily MailOn June 26, the 45-year-old Colombian singer spent a pleasant time during a surf session in the company of a mysterious man and his son Milan on the beaches of Santander, Spain.
Dressed in a red and blue neoprene suit, the interpreter of Congratulations showed off her incredible figure and surfing skills. However, evidently, what caught the attention was the mysterious man with whom the star did not stop smiling.
Although, for the moment, the identity of the lucky boy has not been revealed, nothing indicates that he is the Colombian's new boyfriend, but if something is certain, it is that there is a minimum of friendship between them, since the interpreter of Luck she couldn't hide her happiness while she was with him.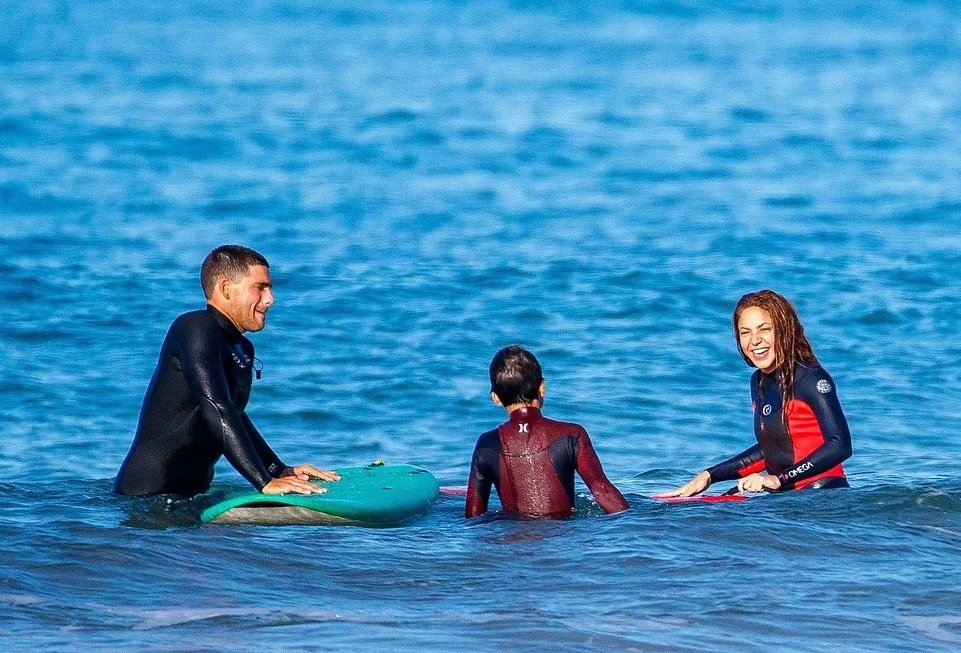 In the midst of her children's custody battle with Pique, 35, Shakira is rumored to be starting a new life in Miami, where she lived before moving in with him. However, sources say that the soccer player forbade the singer to travel abroad with the children without her permission, even on vacation.