On June 28, US federal agents reportedly arrested two men in connection with the deaths of 51 people who were found in the bed of a tractor-trailer in southeast San Antonio, Texas, USA, on the afternoon of June 27. June.
According to official documents obtained by CNN, Two suspects identified as Juan Claudio D'Luna-Méndez and Juan Francisco D'Luna-Bilbao, both Mexican citizens whose U.S. tourist visas had expired, are federally charged with "possession of a weapon by an alien unlawfully in the USA".
Investigators traced the truck's vehicle registration to a San Antonio address, which they placed under surveillance, and arrested the two men separately when they were seen leaving the residence. However, D'Luna-Méndez and D'Luna-Bilbao have not been formally charged with the human trafficking tragedy.
According to information from the local newspaper San Antonio Express-NewsCiting a law enforcement official, a third suspect, described as a US citizen driving the truck and trailer, was arrested nearby "high on methamphetamine." He was expected to be charged, but he remained hospitalized until the night of June 28.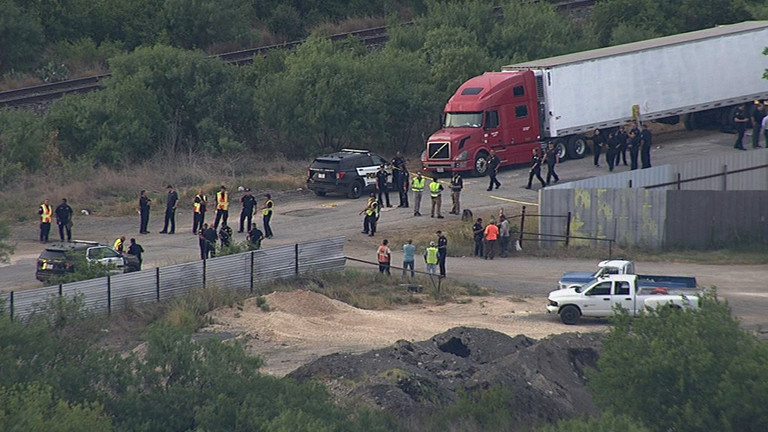 The truck may have been carrying around 100 migrants, but the exact number remains uncertain. Many of the deceased were found without identification documents, which complicated the identification process, one of them even carried a stolen official identification.
According to officials from Mexico, Guatemala and Honduras, at least 27 Mexicans, three Guatemalans and four Hondurans are believed to be among the fatalities of the horrific find. According to Rubén Minutti, the Mexican consul general in San Antonio, some of the survivors are in critical condition with brain damage, internal bleeding and other injuries.
On the night of June 28, dozens of people held a vigil in honor of the victims, expressing their anger at the dangerous journey that many migrants undertake in search of better living conditions in the United States.