Spending Halloween night surrounded by good friends is an unparalleled plan. Some prefer to party, while others are clear: a night of terror is synonymous with a large dose of board games.
Leaving aside the classic titles of a lifetime, mystery games are the best allies for a night where fear should be the main protagonist. At Amazon and El Corte Inglés we find several alternatives that will make it a Halloween with some other nightmare.
Nightmare
Nightmare Horror Adventures It is a board game for 4 to 5 people. The game is about find out who killed the parents of the Crafton family looking for the clues in the old family mansion. A team game that develops the ability to deduce, strategy and creativity. 23.50 euros on Amazon.
Diset – Nightmare, Adult board game from 16 years
Exit: The Abandoned Shack
This game follows the format escape room. Players have been trapped in a mysterious cabin and the goal is Solve the riddle and get out of it in time. It is a game for one to six players and the level is advanced. 14.25 euros at Amazon, 15 euros at El Corte Inglés.
Devir – Exit: The Abandoned Cabin, Spanish Ed. (BGEXIT1)
Zombie!!!
This game emulates the impending zombie apocalypse. "Each player uses his own deck to narrate the tale of his attempted escape. The first player to reach the bottom of his deck will reach the helipad, escape certain death, and win the game," the description reads. Contains 104 cards with full color illustrations, a dice and a complete regulation. €32.18.
Asmodee – Zombies, EFTCZO01, French Language
atmosphere
Atmosfear is a chilling and fun interactive board game where strategy, skill and suspense are combined. "The objective is to collect six colored keys and face your greatest fear before the countdown ends. But there is a terrifying problem: the guardian of the door that will create a thousand and one problems to prevent you from achieving it by appearing whenever he wants in your phone, tablet or smart tv", describe the creators. €35.99.
Borras – Atmosfear, Family Board Game with interactive version, with Exclusive App for Apple and Android, Skill, Strategy, Thriller and Horror, From 12 years old (18354)
Mysterium
Mysterium is a collaborative game in order to solve a mystery, in which all players win or lose together. The goal is to discover the truth behind the death of the spirit that haunts the mansion.. It is suitable for from two to seven players. €41.03.
Asmodee- Jeu de Société – Mysterium Spé (ASMLIBMYST01FR)
Escape Room The Game 3
This game simulates a escape room; The objective is get through all four adventures in less than an hour each solving enigmas, hieroglyphs, riddles, sudokus and crossword puzzles. It consists of adventures with different levels of difficulty. Three to five people can play. 38.54 euros at Amazon, 44.05 euros at El Corte Inglés.
Diset – Escape Room the game 3, Adult board game from 16 years
Resident Evil 2
Movie lovers with the seal resident Evil they will fall in love with this collaborative game. This survival board game for one to four players consists of escaping from the nightmare formed by a zombie attack. You will have fun for 90 to 120 minutes. €77.43.
Steamforged Games SFRE2-001 Resident Evil Board Game (English Version), Multicolor
In Trendencias | How Vestiare Collective works, tricks to get the most out of it and what those who have tried it think
Other interesting offers
Remember that you can continue saving every day with the amazon discount coupons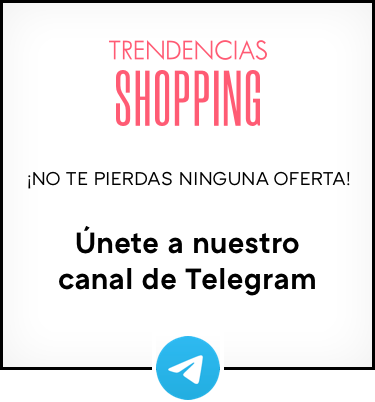 You can be up to date and at all times informed of the main offers and news of Trendencias Shopping in our channel of Telegram or in our profiles Instagram, Facebook and the magazine flip board.
Note: toSome of the links in this article are affiliated and can bring a benefit to Trendencias
Photos | @pink, amazon