In an interview conducted by a Televisa channel, the head of the Ministry of Public Education (SEP), Leticia Ramírez Amaya, was questioned about the new Basic Education Study Plan and one of her answers caused netizens to do it soon. viral through memes.
This broadcast was starred by the news anchor Danielle Dithurbide, who very appropriately asked about the way in which children will learn mathematics in second grade when the new educational model comes into operation. However, Leticia Ramírez only limited herself to answering that she "could not answer that".
The context of this interview stems from the conversation about the pilot program that educational authorities plan to implement in at least 30 schools per state. This curriculum has caused concern and controversy, as the government has not been clear about its implementation. In addition, with the response of the owner, doubts have increased.
The idea of ​​this curricular redesign is to promote comprehensive and humanistic education in children and young people, as well as to guarantee excellent teaching, based on the principles of inclusion, plurality and collaboration.
I couldn't answer that… I'm just the head of the SEP. 🤷🏻‍♂️🐸🤷🏻‍♂️pic.twitter.com/0wznh0Zar9

– Victor Trujillo (@V_TrujilloM) September 5, 2022
However, Leticia Ramírez's response left all viewers speechless, who made the clip viral and later dedicated themselves to making memes to ironize the situation a little more. Here we leave the best.
1. Good to know
2. How sad indeed!
3. She couldn't answer that because she was nervous
4. Stay out of my business
5. No idea, my love
6. Let go of me, you're hurting me
7. I think she is very sorry for having given that interview
8. It is that one always returns to where he was happy
9. Say okay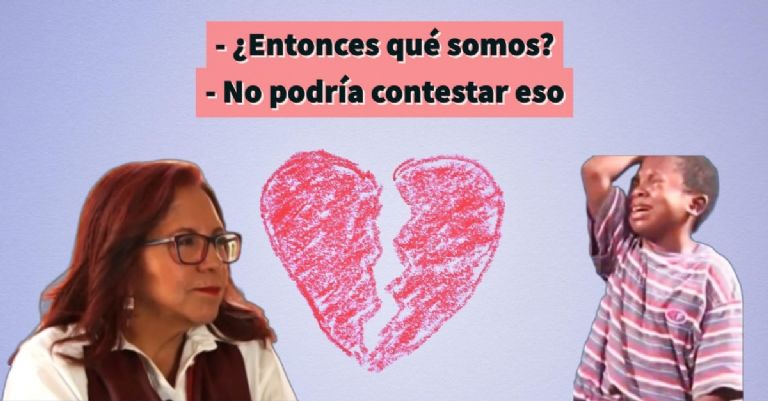 10. Oops!