One of the biggest fears that always exists when someone organizes a birthday party is that no one will show up to the meeting and be left with the entire banquet for the guests. As impossible as it may seem, it has happened, just remember the viral case of the girl whose friends did not go to her dinner and her waiters celebrated her.
Although it is something so sad that we hoped it would not happen again, the Internet did it again and the story of a Chilean woman who bought 150 sushi rolls for her birthday and no one attended, only her husband, who tried to brighten her day, went viral. .
The protagonist of this sad story is Alejandra Márquez Alarcón, a woman from San Carlos Ñuble, in southern Chile, who through a short video posted on her TikTok account showed that after buying sushi to offer her guests at her birthday, the only one present there was her husband.
With the text "I'm selling sushi, does anyone want?", the video begins with the sad face of the Chilean, who can be seen eating a snack, and then shows all the food that was on the table, while in the background she sees her husband dancing back and forth with two sushi rolls in his hands.
@alemarquez24

I sell sushi, anyone want? 🥹 #sushi #birthday #sad #cheer

♬ nsiwhrowglwvelsvelbgmflwhdkvdkdjd – ;v
Today is my birthday, I ordered 150 sushi and no one came. My husband, thank you for brightening my birthday.
Sad and disappointed that none of her guests came to her birthday and that she would be keeping all the food she ordered, her husband tried to cheer her up a bit and not let their special day end sad.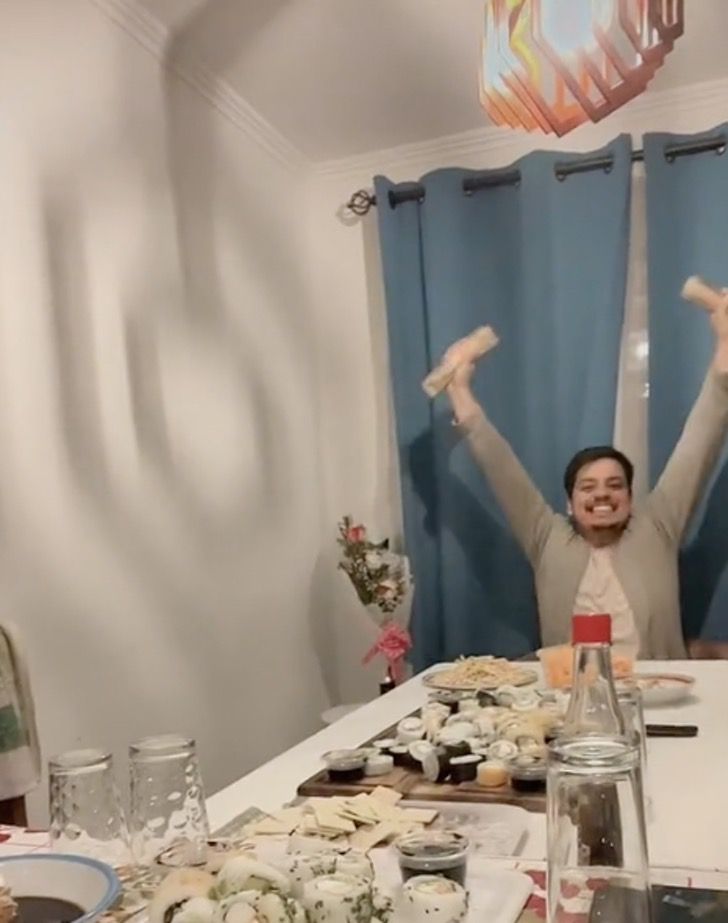 The emotional attitude of Alejandra's husband stole everyone's eyes on the platform, where it did not take long to go viral and reach more than four million views, as well as gather countless comments from people congratulating her and ensuring that she has a great man by her side. .
After the users' words of support and consolation, Alejandra commented that she has been married to her husband for 11 years, they have a daughter and an incredible relationship full of support and love.