This June 24, through a statement on her official Twitter account, actress Laura Zapata announced the sensitive death of her beloved grandmother, Doña Eva Mange, who died at 104 years of age.
Known as the most beloved grandmother in the show, Doña Eva was also the grandmother of Thalía, as well as her sisters Gabriela, Ernestina and Federica Sodi.
My beloved grandmother has flown 🕊Eva🕊have a good trip back to the house of the Lord, I love you and I celebrate your new life…🙏🏻🙏🏻🙏🏻 pic.twitter.com/Vxl5wgbEZH

– Laura Zapata (@LAURAZAPATAM) June 25, 2022
My beloved grandmother, Eva, has already flown. Good trip back to the house of the Lord. I love you and celebrate your new life.
So far the cause of her death is unknown, but for some years it has been known that Thalía's grandmother's health was deteriorating, since for a time she lived in an asylum, where she received very poor care and negligence on the part of the personal, which is why Laura Zapata decided to get her out of there and take her home.
After removing her from the nursing home, she was diagnosed with a pleural effusion, as well as nine skin ulcers known as decubitus bedsores, wounds that were caused by the poor treatment she received in the retirement home.
Through a story on her Instagram account, the Mexican singer reacted to the death of her grandmother Eva with a GIF of a dove and a broken heart after the official statement announcing her loss. In addition, she posted an emotional video with various photos and recordings of her with her grandmother over the years, accompanied by a moving farewell message full of love.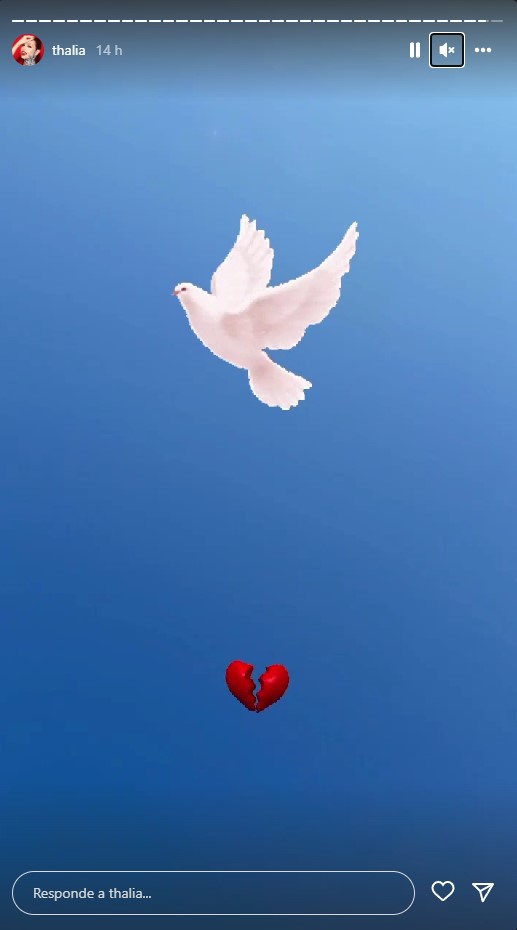 So far the details of the funeral in which they will give the last goodbye to Doña Eva Mange are unknown, but the news surprised the celebrities of the show, who have not stopped sharing messages, sending condolences to the family of Laura Zapata and Thalía . Rest in peace, Mrs. Eva Mange.