Marvel Studios would already have contemplated the returns of Daredevil and Jessica Jones, who would debut in the Marvel Cinematic Universe through the Echo series.
Marvel Studios continues to advance its agenda and one of the series that will arrive in the course of 2023 is Echo, which will follow the path of Maya Lopez, after the events of the first season of Hawkeye. And new reports point to the return of two old Marvel Television acquaintances, Daredevil and Jessica Jones.
Do not miss: First official image of Echo, the Hawkeye spinoff series!
From 2014 to 2019, Marvel Television brought to the small screen the exploits of Daredevil and the Defenders (Jessica Jones, Iron Fist and Luke Cage), in addition to the Punisher, who starred in their respective series on the world's largest platform.
By 2021 Marvel Studios recovered the rights to these characters, who recently "moved" from the streaming platform.
Now, thanks to a report from the Weekly Planet site, some of the plans are revealed to start incorporating these heroes and their respective villains into the productions of the Marvel Cinematic Universe.
This is how Matt Murdock and Jessica Jones would return
According to this site, the plot of Echo includes the appearance of Charlie Cox as Matt Murdock / Daredevil in three episodes, in addition to the fact that the Man Without Fear will wear a new red suit.
Recall that Murdock appeared in a cameo in Spider-Man: No Way Home, where the lawyer manages to get Peter Parker out of legal conflicts.
Going back to the plot of Echo, Daredevil would be looking for Jessica Jones. Which would lead us to the return of Krysten Ritter as the private detective with superhuman powers.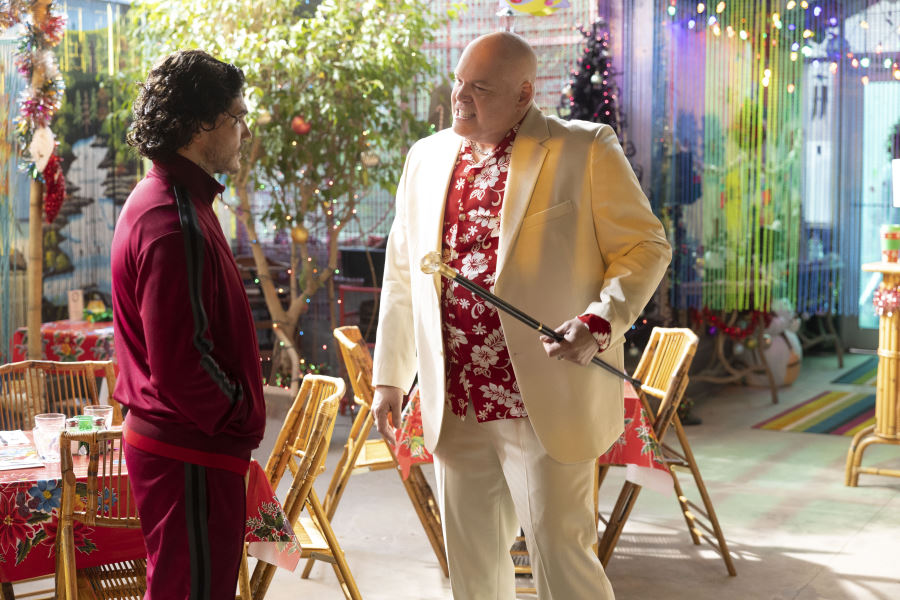 In addition, Vincent D'Onofrio would also take part in the Echo series, after his return in the final episode of Hawkeye, where the Kingpin was injured by Maya.
The Echo series is currently filming and its premiere is looming for the year 2023 through digital platforms.
It may interest you: The Man Without Fear returns! Marvel Studios is preparing a series of Daredevil
Source: Weekly Planet
It's the Guardian Devil of Hell's Kitchen! Daredevil comes to the Marvel-Verse
Since his first appearance in 1964, the visually impaired lawyer named Matt Murdock has been fighting crime around the world. His great skill as a gymnast, his unmatched agility in combat, and his heightened senses made him one of Stan Lee's favorite superheroes.
SMASH and Marvel Comics Mexico bring you Marvel-Verse: Daredevil. A compilation of the best stories of the Man Without Fear, written by the best writers in the Marvel Universe.

is also being read
Deadpool and Spider-Man taunt Batman and Superman!
Spider-Man will have a new love interest in the MCU
Children get stung by a black widow for wanting to be Spider-Man
Controversy over the new Spider-Man
Benicio del Toro and Zoe Saldana inaugurate the new Disney attraction