In the world of entertainment, appearance is everything and it is not enough to be pretty or handsome, you have to look young. For this reason, many actors (especially actresses) have spoken about how job offers are decreasing as they get older.
It is super common for many celebrities to opt for cosmetic surgery to continue looking like twenty-somethings when they reach a certain age and the passage of time becomes apparent on their faces (eye! There is nothing wrong with this). However, not everyone follows this path and these 10 actresses and actors prefer to show themselves as they are, with everything and the wrinkles and gray hair that we will all eventually have.
1. Julianne Moore
Julianne has spoken on several occasions about cosmetic surgeries and has made it very clear that she is not a fan of them and that she does not find the results to be very flattering most of the time. She also criticized the pressure women are put under to keep looking young forever.
I think we make women feel terrible about the concept of getting older. We know it's going to happen to all of us, so we shouldn't make people feel responsible for it.
2.Keanu Reeves
Keanu surprises with his appearance so young that it seems to defy the passing of the years, and the most incredible thing is that there is no trace that he has undergone aesthetic surgical procedures. What luck!
3. Cameron Diaz
After a very bad experience with Botox injections, Cameron has decided to let her face look like it should look, without worrying about the standards to which her colleagues are held. Also, she's already retired from acting, so she's away from all the superficiality of Hollywood.
The fact that we can dye our hair and straighten our face to make it look smooth again doesn't change the fact that every part of our body ages with each passing day. When I got Botox, I didn't like it. I'd rather see my face grow old than see a face that isn't mine.
4. Meryl Streep
Meryl is one of the best actresses in Hollywood history and her looks and age have never stopped her from giving us impressive performances. Like many of her colleagues, she has spoken out about accepting aging as part of life.
You have to accept aging. Life is something very precious and when you have lost many people, you realize that every day is a gift.
5. Kate Winslet
Along with Emma Thompson, Kate is a member of the British Anti-Cosmetic Surgery League, with which they seek to confront the Hollywood culture so obsessed with youth, and decided to say a resounding NO to Botox and other procedures that seek to make us look younger.
Cosmetic surgery goes against my morals, against what I was taught at home and against what I consider to be 'natural beauty'. I will never give in.
6.Sarah Jessica Parker
Sarah Jessica has been one of the most vocal artists about the sexist criticism that actresses face after reaching a certain age, because when she premiered the spin off of Sex and the City He was showered with many negative comments about his appearance.
It's as if people don't want us to be perfectly happy with ourselves, as if they enjoy seeing us suffer for the people we are, regardless of whether we choose to age naturally and not look perfect or decide to do something that makes us feel better. I know how I look. I do not have a choice. What am I going to do about it? stop aging? Vanish?
7. Emma Thompson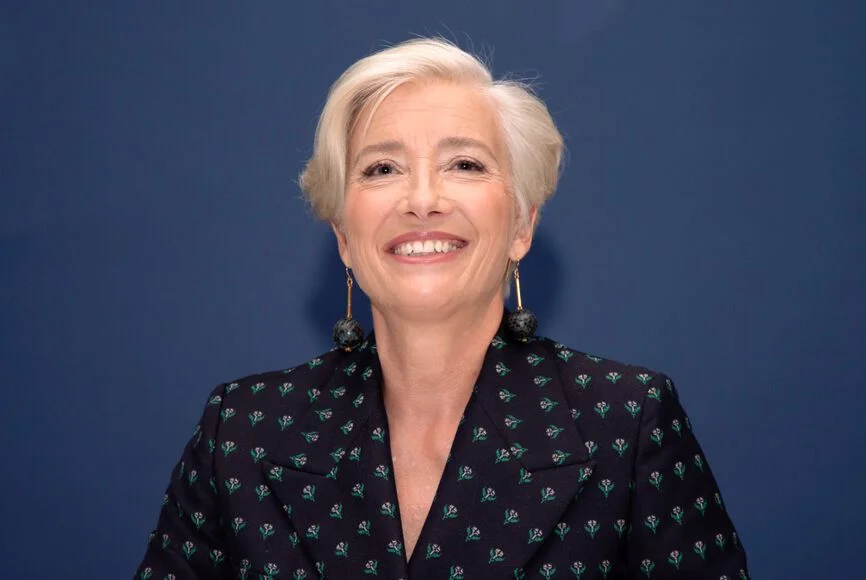 The British actress joined the British Anti-Cosmetic Surgery League alongside Kate Winslet and Rachel Weisz and has said she doesn't understand why people are so obsessed with stopping ageing. In addition, she referred to the trend of undergoing surgeries to disguise natural aging processes as "collective psychosis."
I don't stress about it. We live in youth-obsessed times and everyone wants to look 30 to 60.
8. Jodie Foster
At 59 years old, Jodie Foster assures that she has not undergone any aesthetic operation and that she will not do it by personal decision, because it is not something that goes with her.
I have nothing against people having surgery. Whatever you want to do, that's fine with me. As for what I think, it's really a self-image thing, I'd rather someone say 'Wow, she has a really ugly nose' than say 'Wow, Jodie's rhinoplasty went wrong.'
9. Sharon Stone
Sharon admitted to having plastic surgery on her body, but never on her face. Although she does confess that she has come close to it, she finds her age-appropriate imperfections to be very beautiful.
Tons of doctors have tried to sell me face lifts. They convinced me once, but when I got to the office and saw pictures of my face, I thought, 'what are they going to stretch?'
10. Julia Roberts
The fans de Julia have speculated about her possible aesthetic procedures, as some say she underwent rhinoplasty, while many others think she looks very natural. In 2014, when she was 46 years old, she spoke about the reality that women in Hollywood face over the years.
By Hollywood standards, it's already pretty risky that I haven't had my face lifted. But I've told the brands I work with that I want to be an aging model, so they have to stay with me for at least five more years until I'm over 50.