Blessed childhood, what fun it is to be a boy or a girl, because you play all the time, if you're hungry, you just ask and they feed you, you don't get stressed about work or tormented by reaching 30 years of age, what's more, you even want it. You think that at 25 you will have the job of your dreams, a car, that you will travel and that you will live in an incredible apartment, with expenses, which, obviously, you will be able to afford. We want to live that beautiful dream! No, the one of adult life, no, the one of being girls again. But before this becomes a projection, we need to explain why.
To begin with, when we are children, any occurrence and prank does not go beyond scolding and, immediately, to the laughter of adults. It even remains as the funny anecdote that they tell and will tell forever. As well as the experience these parents had with their son. Caz Owen and Aron Akhtar, from Glastonbury, UK, went to an appliance store, seeing everything as a normal family day when suddenly their little one sat on the display toilet and began to relieve himself!
Of course, the store had a bathroom for customers, but in the child's innocence, he thought that the sample one was in service. Mom ran for wet wipes while dad tried to stop him. However, it was already late, the boy had already done… what he had to do. When the mother returned, she realized that one of the employees was dying of laughter, and it is not for less, so she also preferred to take the prank with humor.
Of course the parents had to clean it and leave it, now, like new. Although it was very embarrassing, they did not miss the opportunity to take a photo and then share it on their social networks.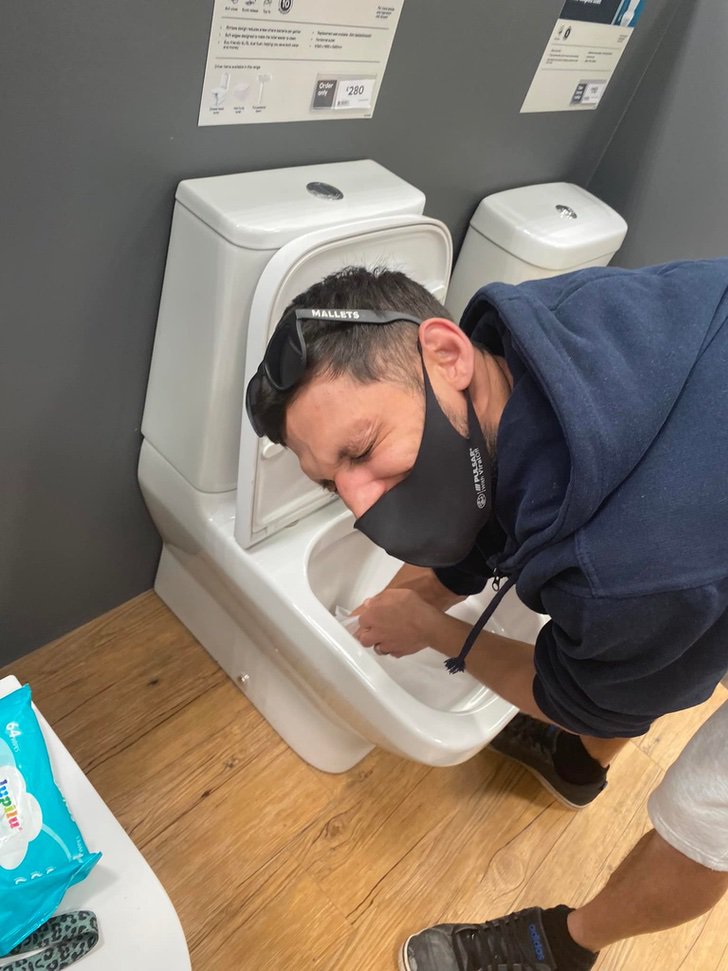 With this story we prove that the anecdote is what we will carry forever and that no matter how many scoldings they give you, your parents are willing to help you clean up your mess.